BRA: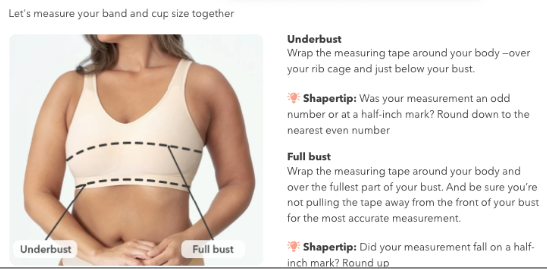 CAMI AND BOTTOMS

Bust - To measure your bust, simply wrap a measuring tape around your breasts and back. Make sure the tape is wrapped straight around your body and covering your nipple area. 
This measurement should be ideally done with no bra on.
Waist - Without any clothes on (or with your top raised), wrap a measuring tape around your midsection. There are two ways to find your waist: 
The fleshy part between your ribs and hips, that will be at navel-level or just above. 

Lean to the side with your hands on your hips. Your waist is that spot on your side that folds inwards.
Hips - With your feet together, measure the widest part of your hips by wrapping a measuring tape around you. Be sure to include your butt cheeks! If the tape isn't covering the fleshier part of them, then you're either too high or too low.